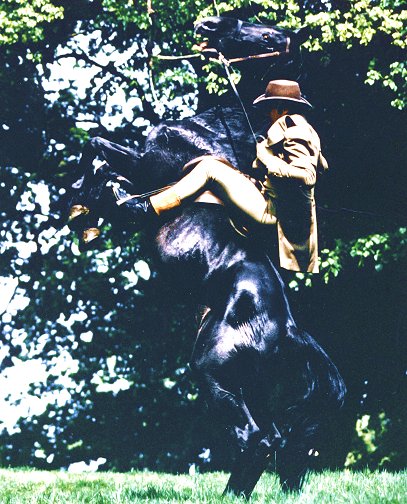 Things you may not know about Marcus Gilbert... 

* Marcus is one of the "not-quite Bond" men. He was apparently suggested in 1986 for the role - will he get it one day? 

* Marcus told me he met the Bond people twice but was pipped for the role by Timothy Dalton.

* In an online POLL on bestandworst.com which ran between Feb 1, 2004 and Jan 31, 2005, put Marcus Gilbert as joint 2nd choice for the next James Bond, alongside Orlando Bloom and Jude Law. 

* In 2002 MG was voted into 8th place in the Rec.Misc newsgroup's Sexiest Man in SF Poll.  

* Deanna Esmaeel of Summersalt, California, USA, "has worked with, supervised and trained a wide range of actors for horseback roles including Marcus Gilbert." [Army of Darkness] 
* Marcus actually auditioned for the role of the Doctor in the 1996 TV Movie of Dr Who. [Ref: Dr Who magazine 275]

* Marcus' first appearance in a Barbara Cartland film, A Hazard of Hearts, was aired on CBS New York in 1987, and topped their ratings chart. 
* Marcus' second Barbara Cartland film, A Ghost in Monte Carlo, ran for six days continuously in New York, in 1990. 

* Marcus played the face of Lucifer in the Robin of Sherwood episodes, The Swords of Wayland, where Michael Praed played Robin. Marcus & Michael later starred together in Riders but Michael did not realise Marcus had been in RoS, because they had never met, as Marcus did all his bits in the studio.