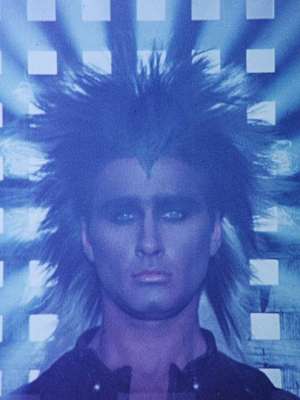 Marcus talking about his advertisements / commercials:
As far as commercials are concerned I've made over 50 including Lee Cooper- Mean Jeans which won the best cinema commercial in 1986 or 7 three other jeans commercials ... car commercials, Audi Quattro called Hans & Helga - shot in Hamburg was a good one... Ford, BMW, V.W. 

Any number of drink commercials. Bezique, Johnnie Walker, Harp Lager "the Vikings are coming" shot in County Galway was pretty funny. Gillette Blue II " Into the Blue" shot in Kenya - one of my personal favorites, I was lucky enough to have been sent to Kenya three days early to learn how to ride a jet ski on Turtle Bay. Thinking of it now, 3 degrees outside, I think I miss it. 

Commercials were always a bonus, you travelled, usually had fun working, had the occasional fling & got paid for it ... other commercials ... were for financial services, coffees, drinks, electrical products & just about anything else you can think of.
Very little quality control as an actor ... you just made any commercials for the money, they were never what you might call taxing - usually the bad ones were for abroad where they'd never be seen anyway!